The LTS Student Developer Lab is a dedicated space for Lehigh students interested in the design, development, and testing of interactive and game-based applications, assets, and experiences in both immersive 3D and 2D environments. The lab offers students the ability to work collaboratively, as well as independently, utilizing an array of software, hardware, and technologies. Students have unlimited access to the space to design, create, share ideas, and test each other's work. 
The lab currently houses a number of tools and resources for both development and testing purposes, including:
Three VR-ready development workstations for both independent  and group work
A BYOD (bring your own device) lounge area for group collaboration
Large-scale wall displays for sharing, screening, and previewing
A variety of HMD's for use and testing including Meta Quest 2, HTC Vive, Microsoft Hololens, and more.
Access to a wide variety of platforms and development software such as Unity, Unreal Engine, Blender, Uptale and more.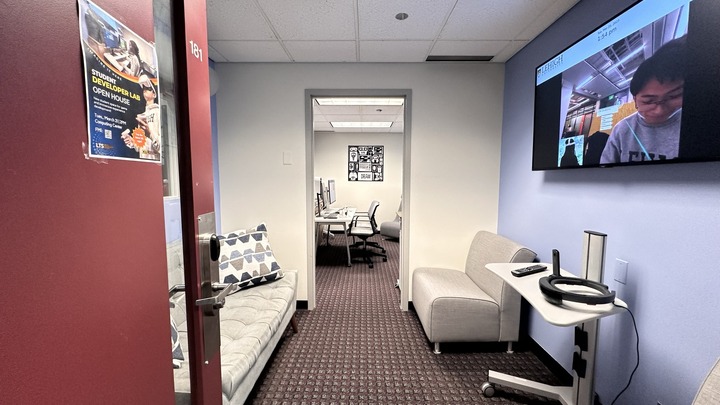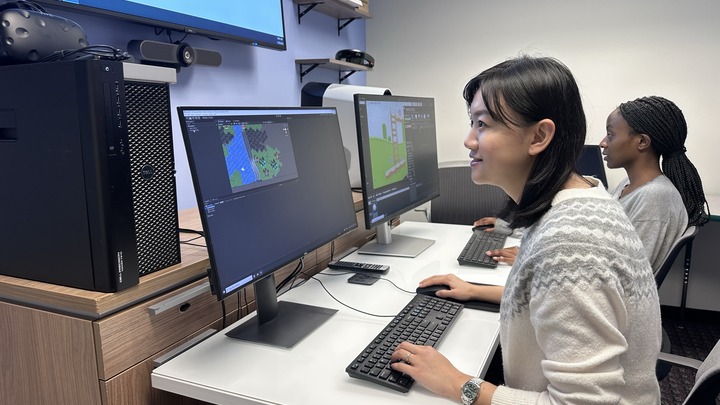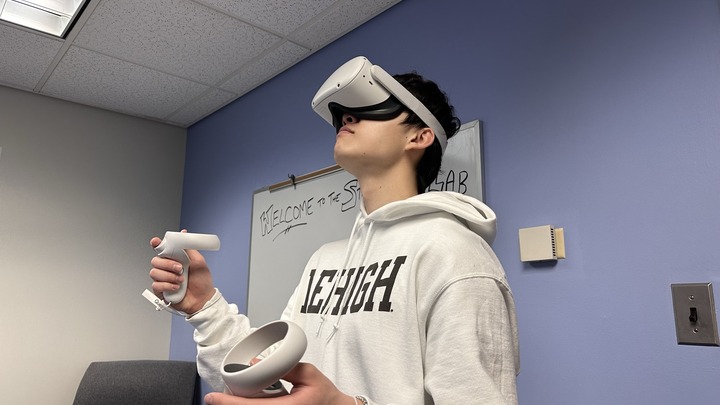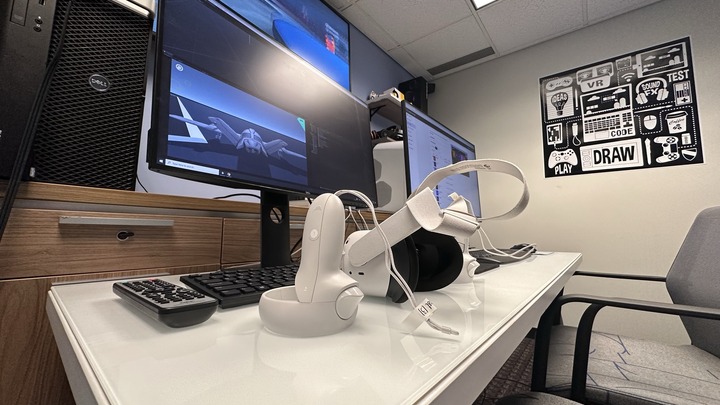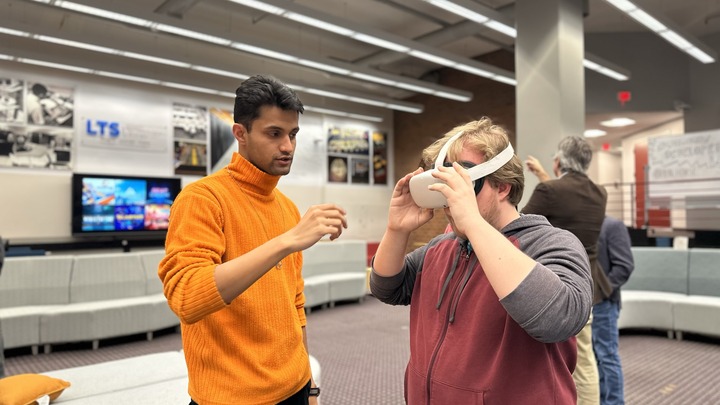 To learn more about the Student Developer Lab, to inquire about using the lab, or to find out more about XR resources at Lehigh, click any of the links below.
The Student Dev Lab gives Lehigh students a home base to design and develop and to work alongside other students with the same interests and goals.